Walk-Behind Turf Aerators
PlanetAir 29
Introducing the innovative PlanetAir 29, low-cost, walk-behind 29 inch turf aerator. By swapping tines, these aerators can create deep vertical cuts or pull cores and process them right inside the machine.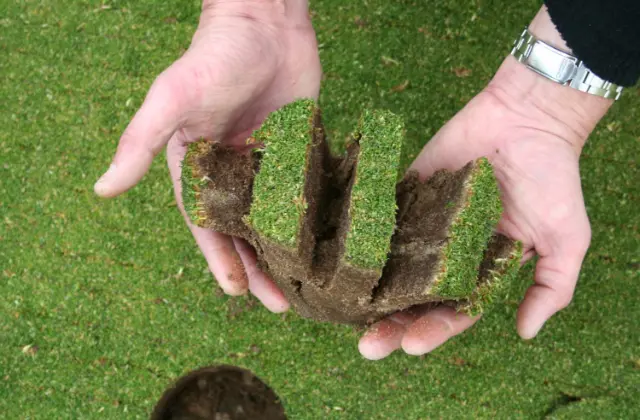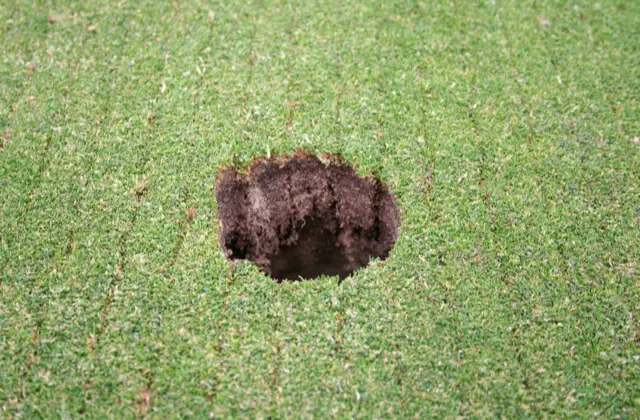 Patented planetary gear drive system creates a small incision stirring soil beneath the cut, leaving little disruption to the surface.
Lightweight, corrosion-resistant aluminum housing.
Small and light enough to easily transport – Have on hand for immediate customer sales.
Self-propelled with three speed low-maintenance transmission.
Low-cost, high performance machine with quick return on investment.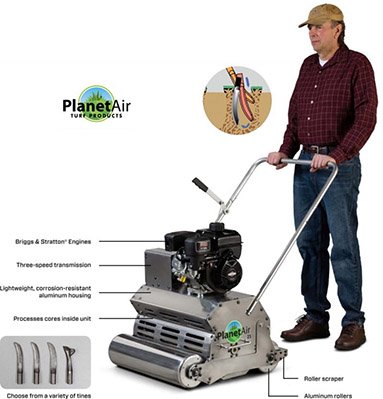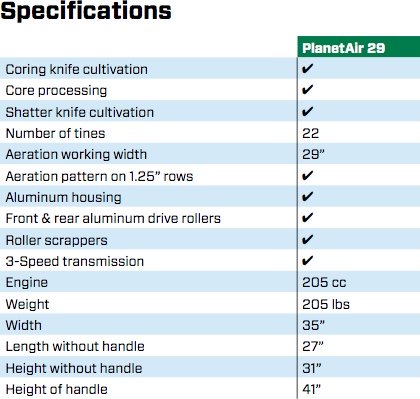 Also take a look at our Ninja Tines page for replacement tines for your aerator.