Our History
Chattahoochee Turf Products Inc opened its doors in 1996. Since that time CTP has been dedicated to bringing high end agronomic solutions to turf management.
The Chattahoochee Turf Team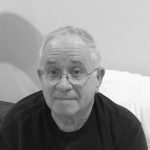 Roger Myers – (229) 406-0321
Roger has been owner and salesman of CTP for since 2000. He and his co-owner wife live on Lake Blackshear near Cordele Georgia. They have two sons, Mike, a teacher in upstate New York, and Russ, a Golf Course Superintendent at Southern Hills Country Club in Tulsa, Oklahoma. They have 8 grandchildren, 4 great grandchildren.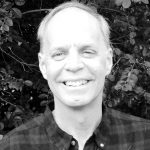 Keith Williams – (678) 463-4610
Keith Williams, a former Golf Course Superintendent joined the company in 2008. He resides in Cobb County and has two children.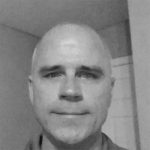 Jamie Bellamy – (678) 675-9656
Jamie Bellamy joined CTP in 2011, after 25 years at Lesco/John Deere.He got his degree in turf grass technology from Horry Georgetown Tech in 1991. He was an assistant Superintendent from 1992-1996 and was a sales rep for Lesco/John Deere from 1996-2010. Jamie and his wife reside in Newnan, Georgia.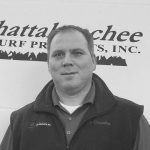 Cecil Smith – (404) 391-3547
Cecil graduated from Abraham Baldwin Agricultural College in 1998. He was the GCS at Eagle's Landing Country Club until 2013, when he joined the CTP team as a sales representative. He, his wife, and 2 kids live in McDonough Georgia.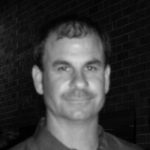 Sam Funderburk – (850) 509-3726
Sam operated a successful aerification business for several years. He joined the CTP team in 2013. Sam resides in Tallahassee, FL. He services the Florida panhandle.